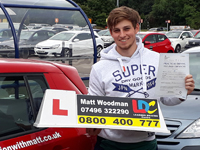 Jacob
One Week Intensive Course
Matt was good teacher and pleasure to drive with. I had a week intensive course with him which although felt stressful with some days driving for 7hrs Matt made it easier to relax. I would recommend him to anyone thats wanting to learn.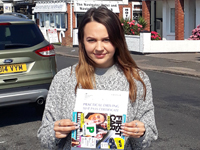 Kristina
2nd time pass
I did an intensive driving course over a space of a week, before that I had very little driving experience so therefore I was quite nervous and wasn't sure if I was going to be able to learn that quickly. My instructor Matt really reassured me and let me learn at a pace I was comfortable with. He explained things very clearly and I really liked the fact that he let me learn from my own mistakes. He not only prepared me for the test but also for real life situations by taking me on various roads. We used the LDC workbook at the end of each lesson and that really helped me to put into perspective how much I have learnt. Matt was very calm, patient and friendly throughout the lessons and never made me feel anxious, I would definitely recommend :)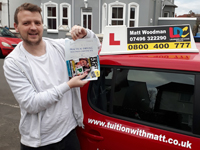 Lee Fuller
One Week Intensive Course
Matt is a fantastic driving instructor. He shows great patience and works well with you to get your skills right and to a high standard. I completed a One Week Intensive Course and it was worth it as I passed 1st time. I had no previous experience of driving before and a week later I have my licence. What an amazing feeling. LDC is a great company to learn with as they give you all the tools you need to start learning. The LD System workbook and DVD really helped me with my learning as they prepared me for my lessons. A massive thank you again to Matt. I highly recommend him to others out there looking to pass their test.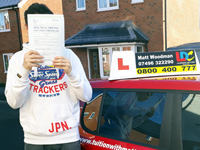 Przemyslaw Rybiec
Passed 1st time
Matt is a great instructor, even though I had learnt the basics, Matt taught me and filled me in on everything I was missing and had low confidence in. I could not have asked for a better driving instructor and thanks to Matt I passed 1st time. I found the LD system workbook and DVD very useful to learn from on my own. In conclusion, if you want a great, funny and helpful instructor, Matt is the one to go with! Thanks again.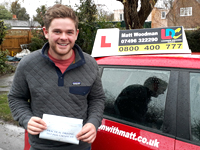 Zack Coleman
Passed 1st time
Matt is just the correct balance of supportive and stretching. He really set me at ease, while also progressing my driving promptly. I'd love to have his time management, as he always arrived 10 minutes early and with a spotless car!! Thanks. The LD system workbook and DVD allowed me to arrive at the lessons with a clear picture of what I wanted to achieve, and how to get there. Matt was then freed up to offer supplementary guidance-not explain from scratch, which meant more driving time in lessons. I'd recommend Matt to others looking for driving lessons. Thanks again.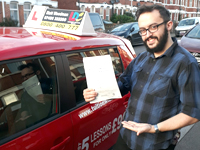 Jack brown
2nd time pass
Matt is such a great person to be taught by. Instead of a teacher approach he goes for a friendly, equal approach and always eases you into new methods whilst still challenging you to give you that self confidence when driving. Easy to chat with and have had a great time being taught by him. Going to miss our drives and conversations but feel more than happy and ready to be driving out on my own without any problems. Cheers Matt.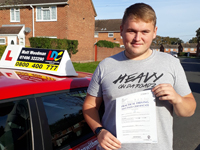 Leighton wood
2nd time pass
Matt is a very friendly, nice and very easy to get along with and always a great laugh. Matt is always on time and if not he is earlier. I like that he let's you plan your own lessons and asks what you want to benefit from the lesson. I highly recommend Matt as a driving instructor because he is reasonably priced, cheerful and effective.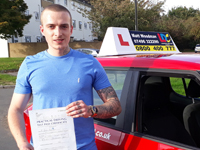 Swaby cole
Passed 1st time week intensive course
Matt is easy to talk to and very professional. Always on time and provides an excellent service. Being easy to listen to and friendly with an extremely effective way of teaching to the highest standard. Following the LDC Workbook and video to pick up the key skills of safe driving and in doing so I've passed 1st time and I am over the moon with the end result. I would definitely recommend Matt to friends and family.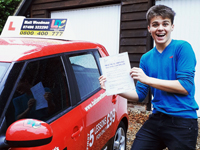 Thomas potter
Passed 1st time
Matt made learning really enjoyable by being laid back and easy to talk to. The workbook gives a fantastic structure to the lessons and shoes a clear progression from start to finish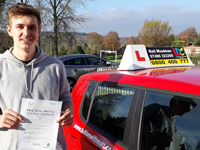 Jamie Brice
2nd time pass
Matt was great at refreshing my driving. Good understanding instructor which gave me great confidence going into my test. Thanks for all the help.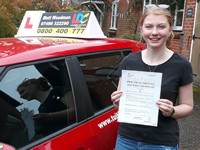 Ekaterina sheath
Passed 1st time week intensive course
Matt is a great instructor driving instructor who clearly cares about his students progress and is always patient and helpful. He clearly take to tome to understand the student and always aims to solve any worries they have. The workbook and video were useful and were a good staring point to then build on in out later lessons. The book helps to plans the lessons and allows the student to really think about what they want to achieve and practise. On the whole I am extremely pleased with my LDC Driving Course and would definitely recommend it to others.